Last Updated on January 25, 2023 by Zara R.
This Philadelphia cheesecake cups review will take a deeper look at these seemingly convenient, tasty, and affordable sweet treats.
We will take a deeper look into what these cups have to offer, the benefits of buying and using them, but also their downsides. Then, we'll take a look at the different options you have as well as some alternative products.
Things To Consider Before Buying Kraft Philadelphia Cheesecake Cups
Let's be honest: If you are an active, on-the-go person, you know that baking cheesecake is the last thing you want to do! No matter what the event or occasion is! It takes a lot of time and requires a lot of effort. What's worse is how quickly it disappears!
These cheesecake cups by Philadelphia will help solve this problem! This innovative brand has released delicious premade cheesecakes in individually portioned cups.
These cups are the perfect solution for last-minute dinner plans, additional party snacks, or an impromptu romantic dinner date by the beach. They are easy to travel with, are the perfect portion size, and of course, are uber-convenient!
Now, as great as this Philadelphia cheesecake cups review is sounding so far, there are a couple of considerations. 
First, these cups are more costly than baking your own cheesecake. Some of the flavors are also quite hard to find (if not impossible). And these cheesecake cups don't cater to any specific dietary requirement (like allergies, restrictions, or intolerances).
That being said, it's by no means a bad product!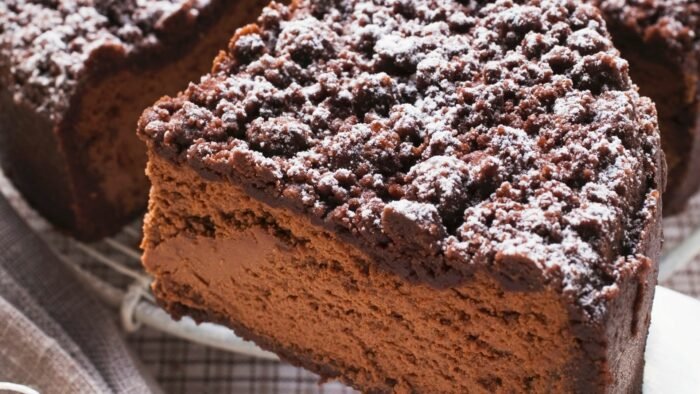 Philadelphia Cheesecake Cups Review
There are two different types of cups you can buy.
The first is plain cheesecake cups. These are just cheesecake filling (no crust) and a topping.
Then, you can also get the Philadelphia cheesecake crumble cups. These consist of a crust crumble, cheesecake filling, and flavored sauce or topping.
As you will soon realize from this Philadelphia cheesecake cups review, these are by far the best you'll find. 
The cups are uber-creamy, the crumble is crispy, and the toppings are stuffed with flavor. From what we can see, none of the options contain eggs. The plain cheesecake cups also don't contain wheat. And the Crumble cups are all made without artificial preservatives, flavorings, and dyes.
Pros
There are many different flavors to choose from for each type of cheesecake cup.
These cups are super convenient ready-to-eat desserts.
Most of the cups (plain and crumble) are easy to find across the country. And, if you're wondering "Where to buy Philadelphia cheesecake cups?", you can either purchase them online or in most chain grocery stores.
They are all relatively low in calories for cheesecakes. The Original Cheesecake Crumble contains the most calories at 340 per portion. This makes it easy to control your calorie intake.
Cons
They are quite expensive for how much you get.
Not all of the flavors are easy to find (some almost impossible). This may not be the end of the world, but it does limit your options.
The cups don't cater to any dietary restrictions or requirements. The only things they don't contain are nuts and eggs. They are not vegan, certified gluten-free, kosher, or halaal.
Features And Benefits
Now that you have an overview of this Philadelphia cheesecake cup review, let's dive into more details.
There are two types of cheesecake cups you can choose from
As we have mentioned, there are two types of cups you can choose from. The first is the plain cheesecake cups and the second is the Crumble cups.
the plain cheesecake cups consist of creamy cheesecake filling and a topping. They are naturally lower in calories than the Crumble cups.
The crumble cups consist of vanilla Philadelphia cheesecake filling, a flavored topping, and a Graham cracker crust crumble.
There are many different flavors
Within each of the categories, there are a couple of different flavors you can choose from.
The flavors you can find for plain cheesecake cups include Philadelphia cherry cheesecake cups, strawberry cups, and salted caramel cups.
There are four flavors to choose from for Crumble cups. You can buy an Original Crumble, Chocolate Hazelnut Crumble, Strawberry Crumble, or Cherry Crumble.
The single portions make it easy to portion-control
You can easily see the calories per portion on the top of the packaging. This makes it easy to count your calories or take in additional nutrient information.
The best part of these cups (diet-wise) is that they aren't that high in calories. We aren't saying they are healthy or should become a diet food. But they aren't nearly as bad as some desserts out there.
And because they are individually portioned, you won't overeat.
Most of the flavors are easily accessible
These cups are very easily accessible. You can buy them online at many different retailers. But, they are also available in most big chain supermarkets such as Walmart and Target.
Although you may struggle to find some flavors (the chocolate hazelnut crumble seems to be the most elusive), you will always be able to find one of them.
Alternatives – Philadelphia Cheesecake Cups Review
If we are being completely honest, there aren't any other cheesecake cups that compares to the ones in this Philadelphia cheesecake cups review. No brand has as many options available. Or even one that is better accessible than these!
Nevertheless, here are some of the best options for individual cheesecake portions.
Marketside cheesecake cups
These cups can be found at Walmart and bought in-store or online. They are generally more affordable than the Philadelphia cups. There are three flavors available. Cheesecake mousse, strawberry French-style, and Turtle (caramel, chocolate, and cookies).
Atlanta cheesecake company
These are slices, not cups. But again, it's nearly impossible to find cheesecake cups on the market. Atlanta cheesecake slices are sold in threes. You have a couple of different flavors to choose from. They include New York Cheesecake, Strawberry, and Supreme Sampler. You can find these on Amazon.
Cheesecake Factory
The Cheesecake Factory also sells individual cheesecake slices. It's difficult to find them sold individually, but it's possible. Naturally, there are many different flavors you can choose from (if they are in stock).
Cheesecake Factory is a leading cheesecake manufacturer. So you can rest assured knowing these slices will be very good. It's just unfortunate that they aren't sold in cups.
Wrapping Things Up – A Comprehensive Philadelphia Cheesecake Cups Review
We hope that you found our "Philadelphia cheesecake cups review" informative.
If you have more questions or want us to review some other products, don't hesitate to ask us in the comments below!

Lindy Van Schalkwyk is a culinary specialist with a background in Advanced Cooking, Advanced Pâtisserie, Media Communications and Nutrition. She has gained invaluable experience in the culinary industry having worked in some of the top restaurants in Africa in 2016 and 2017. Her expertise in nutrition has enabled her to develop recipes for special dietary needs. In 2018, Lindy began working in the Food Media industry, focusing on recipe development, recipe writing, food writing and food styling.