Last Updated on October 21, 2022 by Zara R.
Beginning with, there are two types of Japanese cheesecake, both of which have developed a twist on the original version of the mouthwatering western desert.
The first type is somewhat of a souffle cheesecake, created through baking, but unlike the American version, there is a use of a meringue egg white batter that is mixed to the cream mix. This is then cooked in a bain-marie which creates a very soft consistency- depending on the cooking time, a molten center can be present, sometimes with a layer of apricot jam as a topping.
The second version of the Japanese cheesecake is a remake of the Western unbaked creation which is also known as a rare cheesecake. Within this version, a setting ingredient is used, such as gelatin, with cream cheese and yogurt base, unlike just cream which Americans use in their recipe.
Sounds interesting right? Unfortunately, this kind of cheesecake is not available everywhere, so we did our best to find for you authentic shops to visit or simply to order it online in case you really want to give it a try.
So, get ready to taste this exciting jiggly textured, well layered in flavors like cream cheese and completely special cheesecake.
And if you are wondering about the Japanese cheesecake price, it's like any other pastry. It varies from a bakery to another based on the region, city, availability, and demand.
Some places would price the piece in a range of 6-15$ and 60-80$ for the whole cheesecake depending on the shop and sometimes the ingredients, some might ask for it with matcha or chocolate, it really differs.
Craving The Jiggly Japanese Cheesecake?
In case you are wondering where to find this kind of cheesecake and want to try it, here is a list of places you can visit if possible, or just order it online and let it be shipped to your front door.
Starting with keki, you can tell that is actually well spread online and has many exquisite types of Japanese cake with a variety of flavors like matcha and chocolate along with the original plain one.
So the good news is that you can order its bouncy Japanese cheesecakes on Goldbelly! It is priced for approximately 65$ as a whole
Get jiggy with a melt-in-your-mouth bouncy cheesecake!
As for the people who might be able to physically visit the shop and experience many other authentic desserts, it is located in a tiny Chinatown storefront. Founded by Moul Kim and Lawrence Wai who opened this bakery in New York's Chinatown in 2017. They are the creators of the jiggly sensation that has taken social media by storm!
More about Keki Modern Cakes, the bakery turns out fresh Japanese and Taiwanese-inspired cheesecakes, tarts, and sponge cake every 20 minutes. Keki's famous bouncy cheesecakes are light and silky in texture and melt in the mouth.
As for the ingredients mainly used, it is made with locally sourced fresh ingredients, their cheesecakes are lightly sweetened and feature Organic Grass Fed Milk, Amish Cream Cheese, and Organic Free-Range Eggs.
"All this fresh goodness makes their cheesecakes bounce and dance with delight!"

Checking another authentic Japanese place, you can check Minamoto that also ships the type of Japanese dessert you've been craving and wanting to try for so long.
The variety and artistry of dessert they make and offer are just mind-blowing, and mesmerizing, where you can't actually tell if you are enjoying the taste or the beautifully crafted piece of dessert.
For people trying to visit, the shop is located mainly in New York with up to 3 branches, along with other ones in San Francisco, so if you are anywhere near New York or new jersey, feel free to visit the shop, because as we can see, it is totally worth it.
Again for New York people and visitors, you are absolutely lucky to have many options of Japanese cake stores and bakeries around you. It is located in the east village, while it is also available for ordering online and on yelp, so no worries anyone, near or far you can still try its bakeries.
This Japanese patisserie, bakery, sandwich shop, and gelateria is a welcome sight for those of us still weeping over the loss of Bouley Bakery and deprived of the likes of Cafe Zaiya in Midtown. Takahachi is like a fancier version of Cafe Zaiya, with prices slightly higher—but also with sweets and savories that are much more creative.
So, if you are able to visit, make sure to review the menu before going because am sure due to the variety of things available you will sit there wondering what to try or order, you will need a list to satisfy that craving. And again, if you are not able to visit, make sure to check their website and their shipping and delivery regional space.
It is a business run by a family. This is an added feature because you will know that everything is actually made and baked with love and so much care.  When you check their record of delivered pastries and cheesecakes, you can't but notice the amount of professionalism with their work.
The information on this shop is kind of little but based on the reviews and delivered orders, the satisfaction level is really high and worth giving it a try, it is located in Chicago, Illinois. But you can find it on Etsy, offering Japanese cheesecake and many other pastries with free shipping, a bonus, right?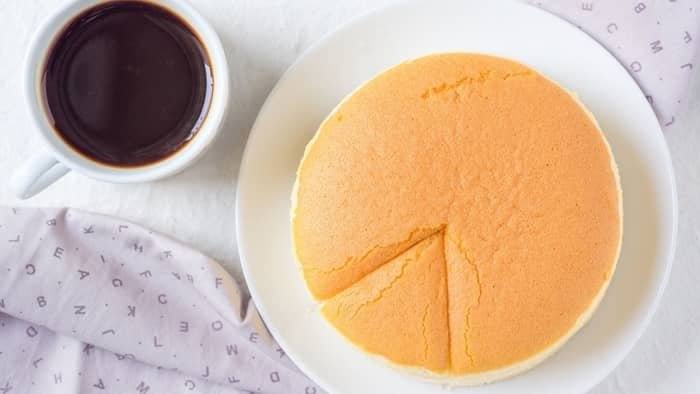 Buying Japanese Cotton Cheesecake
So, as we can tell, New York is always full of adventurous experiences, whenever you are there for a visit, a vacation, or even living there (which is a huge bonus), make sure to visit and try one of these bakeries and shops and enjoy the best of these desserts and pastries.
And if you are far and truly want to try Japanese jiggly cheesecake, you can simply order from one of the shops above. All these shops and others can be reached out thru their websites. Online ordering has made all the cravings come true!
We hope you try any of our recommended places, and if you have any other recommendations, please feel free to share them with us!